Overall Forge
Building on a Legacy
With operations dating back more than 120 years, Overall Forge knows a thing or two about building something to last. They apply that same concept to their complex forging services.
Capabilities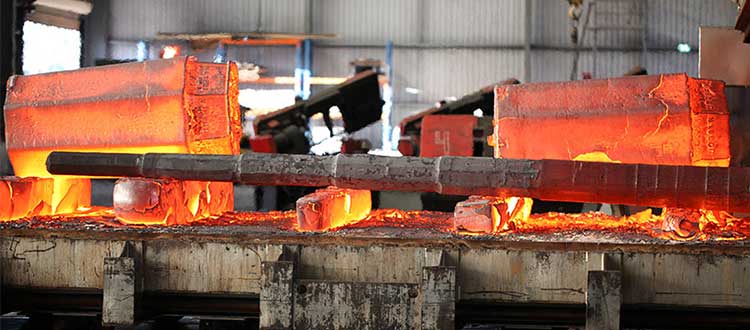 Processes for Precision
Overall Forge capabilities include a forge press, ring mill, saws, AFA, heat treatment and machining. All so you can get the specific characteristics and metallurgical make-ups to match your operations.
Press Specs
Our forge consists of a 2300/23mn-ton oil hydraulic four-legged press and a 1500/15mn-ton oil hydraulic three-legged press. The maximum ingot weight handled is 26.5 ton. (26.5 ton shafts/16 ton rings)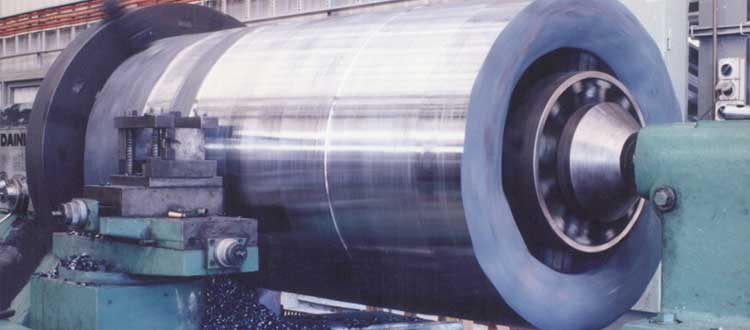 Ring Mill Specs
Our RAW 80/50 Wagner ring mill is an axially controlled mill producing rings of uniform size and good surface finish—facilitating minimal and efficient machining.
Extensive Steel Stocks
Whether you need our standard range of materials—like carbon steels or engineering alloys—or your project demands a more custom material—like copper alloy or super duplex stainless steel—Overall Forge has the capabilities and expertise to deliver.
Materials
Standard Materials
Carbon steels
Engineering alloy steels
Austenitic stainless steels (304, 304L, 316, 316L and 321)
Martensitic stainless steels (410/420)
Duplex stainless steels (SAF2205/ASTM A182 F51)
Materials by Request
Copper and copper alloys
Precipitation hardening stainless steels
Super austenitic stainless steels
Super duplex stainless steels
Die steels
Environmental Responsibility
Through a state-of-the art facility and environmentally conscious practices, Overall Forge operations have a low impact on the environment—while creating a positive impact on product quality. Initiatives include collecting and storing rainwater for plant operations, steel recycling and a marked decrease in furnace exhaust.
Superior Products & Services
Special Metals brings the leading names in metal together for extensive capabilities, products and services you won't find anywhere else.